"Live From Sour Apple" – Ep23 Kevin Epperson Edition
You know this is the show which gives you the question of the day and you get to answer and get live feedback from the guest. So what you waiting on Show me what you Got.
****Make sure u log in by clicking "FOLLOW" so you can join in on the fun.*****
Oh and follow the movement @ www.fiestamovement.com/agent33
And Buy a copy of my Movie "Family Values" @ www.indieflix.com Get it NOW.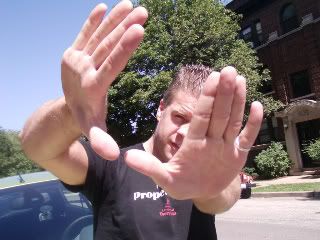 For more pics got to: www.fiestamovement.com/agent33
BIOGRAPHY:
Kevin Epperson was born and raised in Chicago. This is where he formed his great interest in movies and writing. He began writing short stories and poems in grammar school. During high school he decided that making movies is what he wanted to do for the rest of his life. After high school he enrolled in Columbia College where he majored in Directing and minored in writing. He shot numerous student films before graduating. After college he worked for a year or so in feature films, working as a P.A. and a Grip. After a while his need to create overwhelmed him and he quit working on feature films in those aspects, and started concentrating solely on making his own movies such as "Mirror" and "Grit Operatic"(at which point the established a long standing friendship with Derek "Pretty Boy" Dow). He then saved up enough money to buy his own equipment(high end editing system & camera) and formed his own production company. Since then he has made numerous short films, music videos, and commercials which he has shot with his friends/colleagues/partners Gabriel Marroquin, Derek "Pretty Boy" Dow, Gavin McCarl and John Weaver. Kevin is currently shopping around a feature length script entitled "Opposing Redemption"(a movie about God and The Devil gambling for souls), trying to get it produced.