"Live From Sour Apple" – Ep4. Mike Runnels Edition
You know this is the show which gives you the question of the day and you get to answer and get live feedback from the guest. So what you waiting on Show me what you Got.
Oh and follow the movement @ www.fiestamovement.com/agent33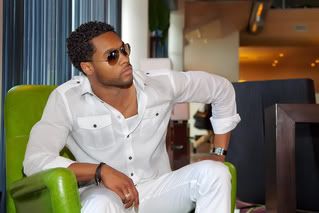 Mike Runnels Biography:
An actor, singer, musician and model who has been making his mark throughout the Chicago land area for the past few years. With a degree in Communications, Media Arts & Theatre, he began molding himself into an entertainment phenomenon at Chicago State University hosting campus television shows and performing at events, talent shows and competitions.
His start in theatre production began with musicals at Chicago State University in the stage plays Ain't Misbehavin' and The Wiz, where he appeared as Tinman. His most recent stage performance is as Fred in Reshanda Henderson's Hit Stage Play The Mr., The Mrs., & The Lover. Other productions include appearances in independent film Family Values and role in upcoming independent film Drifting.
In addition, he composed piano melodies for the score in Love Above All Productions independent film, Family Values. He has been singing throughout Chicago at various events and venues accompanying him self on the keyboard. The self taught musician plays drums weekly each Sunday at his church GMMBC. He has also traveled with the church's Young Adult Praise Team singing, playing drums and piano at various churches and events.
He was the 2008 winner of Midwest modeling competition Remix the Runway. In January of 2009, he posed for an upcoming ad campaign for Luster Products with photographer Parrish Lewis. He has participated in numerous photo shoots and runway fashion shows with various designers and photographers. He is currently preparing for events with the upcoming Remix the Runway 2009 fashion competition.
You can keep up with his current events and shows by following him on Twitter: www.twitter.com/MikeRunnels or adding him as a friend on Facebook: www.facebook.com/mikerunnels or Model Mayhem: www.modelmayhem.com/icemike7x
For bookings email: merunnels@gmail.com