"Live From Sour Apple" – Ep7. Nicole Malcolm Edition
You know this is the show which gives you the question of the day and you get to answer and get live feedback from the guest. So what you waiting on Show me what you Got.
****Make sure u log in by clicking "FOLLOW" so you can join in on the fun.*****
Oh and follow the movement @ www.fiestamovement.com/agent33
And Buy a copy of my Movie "Family Values" @ www.indieflix.com Get it NOW.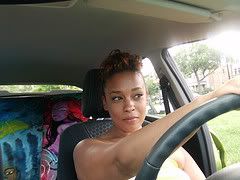 Nicole Malcolm received her BA in fine art at Chicago State University in spring of 2006. She began her career as an artist in 2002 when she decided to change her major from biology to art. She has worked for Nicole Gallery in Downtown Chicago and has participated in various shows such as the Chicago State University Art Exhibition 2006, "Black Creativity" at the Museum of Science and Industry 2006/2007, the premier exhibit, 2006 "Art Mentors in Our Community" at Neleh's Artistic Expression, fall 2007 solo exhibition "Seen and Unseen" at UIC, 2008 New York Black Fine Art Show, and 2008 Boule' Black History month exhibit at the Albany Art Museum, Albany, NY. Her work has also been featured in an independent film "Family Values" 2007; and was later commissioned by the director for a personal piece. Other exhibitions include "Dear Jazz, Yo Hip Hop" which was a group exhibition at Gallery Guichard in December 2008, "Sapphire and Crystals" 2009 which took place at Noyes Cultural Art Center in Evanston, IL, and "Transcending Violence": a benefit show Nicole organized, directed, and was featured in to raise awareness and money for community programs to help the youth. Nicole states that her works are intense colorful messages whispering to the watching ears of the sub-conscience.
"Inspired by the word of the Father, the Master Creator Himself, many of my works are sometimes given birth to without plan or thought. The "eye" is the key to understanding."
For more pics Go here: http://www.flickr.com/photos/oprettyboy1/sets/72157621745925955/