"Live From Sour Apple" – Ep5. Marcus Chavers Edition
You know this is the show which gives you the question of the day and you get to answer and get live feedback from the guest. So what you waiting on Show me what you Got.
****Make sure u log in by clicking "FOLLOW" so you can join in on the fun.*****
Oh and follow the movement @ www.fiestamovement.com/agent33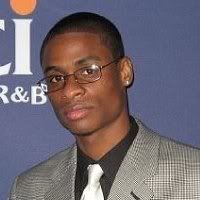 Work From Marcus:
Marcus Chavers Bio:
Many consider Marcus Chavers to be a man who wears many hats; a jack-of-all-trades so to speak. He operates as an entrepreneur, event planner, talent manager, aspiring music mogul and all around businessman, yet never wears himself too thin.
Born the second of three brothers, Chavers was raised in the Lake Shore neighborhood of Chicago's southeast side. His interest in music began in 1993 at the age of the 14 when he began dancing with Untouchable Unity Dance Troup, better known as UPHIU, one of the elite dance troupes of that time. From that time on, the beat of music had been flowing through his veins.
Growing up an inner-city youth, Chavers decided early on in his life that he would not succumb to the negativity bred in his environment. He forsook fast money and gangs to avoid the inevitable short-lived life and pursued his goals by means of hard work. It was through his labor that Chavers discovered an appreciation for his life and the capabilities he is developing to this day.
Chavers' received a diploma from the only all-male, historically African-American, Catholic college preparatory high school within the entire state of Illinois, Hales Franciscan High School. He chose to further his education at Chicago State University where he proudly received his Bachelor's Degree in Management.
It was his diligence, humanitarianism and good-hearted nature that lead Chavers to seek others of his caliber. He then became a great asset to the brothers of the Phi Beta Sigma Fraternity Incorporated where he currently serves as an active member of the Iota Nu Sigma Graduate Chapter.
In 2005 Chavers initiated his management experience with R&B trio Nexx Level. He has performed everything from event planning and marketing to networking for and personally assisting the well-known group. Indeed Chavers exemplified his ability to effectively execute tasks as he aided in Nexx Level's rise to stardom.
As president of MJC Entertainment, Chavers gave birth to the Simply Real Music Series January 2008. The monthly Series showcases Chicagoland's skilled and unsigned talent. Each event has a theme serving various styles of music including R&B, Soul, Hip-Hop and Gospel. The live bands in each showcase emphasize the already fine talent who present their melodies in ways undoable by inexperienced artists.
Chavers has had the opportunity to work with the personnel of Aneelys Records, an independent record label of R&B's best kept secret Syleena Johnson. There he functioned as the Director of Entertainment and Touring. Recently, Chavers has just joined the team of Tommie B. (of P. Diddy's "Making His Band reality series) a talented song songwriter/artist based out of Chicago.
With his industrious nature and deep passion for music, Marcus Chavers has been allowed to cross borders that few have dared approach. He proves and a heart of persistence and positive thinking yields results that leads to uncompromised success. His experience and tenacity is sure to lead him up the path to becoming the mogul he aspires to be.