/link>
You know this is the show which gives you the question of the day and you get to answer and get live feedback from the guest. So what you waiting on Show me what you Got.
****Make sure u log in by clicking "FOLLOW" so you can join in on the fun.*****
Oh and follow the movement @ www.fiestamovement.com/agent33
And Buy a copy of my Movie "Family Values" @
www.indieflix.com
Get it NOW.
href="http://s110.photobucket.com/albums/n111/oprettyboy1/?action=view&current=DSC02333.jpg" target="_blank">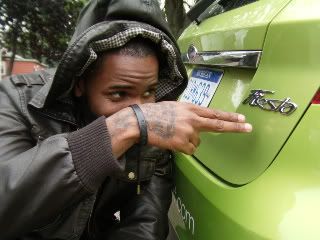 Spoken Word Artist, Youth Motivational Speaker,
Playwright
, Actor, Poet, Musician, and Basketball Coach. Harold wrote, produced, and directed four major productions entitled 'Mental Momentum', '
The Black Hand Side
', 'The Sound that Love Makes', and 'God Wears Glasses'. He also displayed acting ability with a number of works, including plays and short movies. He composed two Cd's entitled '
The Green Room
' and 'Blue is for Strawberries', he also has a documentary DVD entitled 'HGTV'. Accompanied by the debut release of his band Black Orchard's Cd "Black Action Figures". Harold has been featured in multiple magazines such as Look, Day Sun, the Star newspaper, and several write ups in The Gramblinite. He also served as editor and chief of 'Glorify the Gospel' magazine. is also apart of a poetry ensemble by the name of 'Verbal Balance', who has performed all across the city of
Chicago
and nationally. Harold has been the recipient of a myriad amount of awards including, but not limited to, Up and Coming Man of the Year Award,
BET
College
Tour Spoken Word winner, and IBCA Illinois Junior High
Coach of the Year
. Harold attended
Grambling
State
University
in
Louisiana
.