"Live From Sour Apple" – Ep10 Angela Latimer Edition

You know this is the show which gives you the question of the day M-F and you get to answer and get live feedback from the guest. So what you waiting on Show me what you Got.
****Make sure u log in by clicking "FOLLOW" so you can join in on the fun.*****

Oh and follow the movement @ www.fiestamovement.com/agent33
And Buy a copy of my Movie "Family Values" @ www.indieflix.com Get it NOW.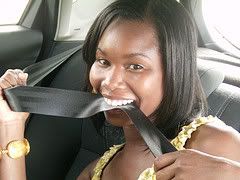 (For more pics go to: www.fiestamovement.com/agent33
Angela latimer was born in Chicago April 4 1986, she attended Morgan Park high school and then Chicago State where she majored in Communications Media Art Theatre with a focus in video editing. Angela started working with Love Above All Productions on different projects. During that time she formed an unbreakable bond with Derek "Pretty Boy" Dow and as their friendship and partnership grew so did her skills as an editor. At 23 Angela is the editor for all Derek "Pretty Boy" Dow's ford fiesta videos, art documentaries for a hot new art lounge, music videos for local artist, commercials, acting demo reels and the list goes on. Her current projects consist of Live from Sour Apple a show produced by Derek "Pretty Boy" Dow, for their blog Everything Under The Sun which was co-founded by her and Pretty Boy and in a few weeks to come a short film by the name of Drifting.